Florida Bass Fishing
Anglers from all over the world come here to experience the adventure of Florida bass fishing.
Florida has over 7,000 lakes and almost all of them have largemouth bass.
The Kissimmee Chain of Lakes includes some of the most popular lakes for bass anglers.

Let's talk about these lakes...

Lake Kissimmee, in central Florida, is the largest lake in the Kissimmee Chain of Lakes. It is the third largest of all the Florida lakes, covering 34,948 acres.
Fly fishermen have good success wade fishing for bass along the miles of shoreline.
Available to anglers are three fish camps, two public boat ramps and Lake Kissimmee State Park.


---
West Lake Tohopekaliga(Lake Toho)is located next to the City of Kissimmee. The 18,810 acre lake is famous for producing trophy largemouth bass.
Lake Toho has two fish camps, one marina, one County park and five public boat ramps available to anglers.


---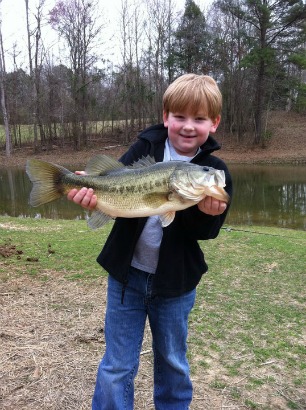 Lake Okeechobee is back as a "hot spot" for largemouth bass fishing.
In 2004 and 2005 the effects of hurricanes and extreme high water had a negative impact on the lake's vegetation and fish population up until 2010.
This big bass breeding ground has made a grand recovery.
It is the state's largest lake and the second largest body of water in the U.S.
The 730 square miles of surface area includes 150,000 acres of vegetation.
Millions of bass inhabit the huge lake and can be caught year round.
Click here for more info on Kissimmee Chain of Lakes.


---
Lake George is popular but not part of the chain of lakes.
Lake George is the second largest lake in Florida covering 46,000 acres. It is located 18 miles NW of Deland and 29 miles east of Ocala.
It is part of the St. Johns River System.
There are many fish camps located on the St. Johns River just north and south of Lake George, but the only one located on the lake itself is Pine Island Fish camp.


---
Here are a couple of links to follow for guides to these popular lakes....


Florida Bass Fishing Guides Network

hawghunter.net


---
Return From Florida Bass Fishing to Bass Lakes