Louisiana Bass Fishing

Louisiana bass fishing is popular where fishing and hunting is a way of life.
Louisiana is called the "Sportsman's Paradise" for a reason.
A lot of animals that swim, crawl, run or fly live here in the swamps and woods.
There are so many lakes, rivers and swamps holding bass in this state.
I want to talk about a few well known fishing holes and a few not so well known.


Caney Lake
Caney Lake covers 5000 acres and is located a few miles southwest of Chatham.
This is a trophy bass lake where a few records have been set.
Over the past 20 years 6 out of 10 of the largest bass in the state have been caught here.
Every bass was between 15 and 16 pounds!
This fishing hole also goes by the name of Caney Creek Reservoir.
It was built in 1986 by damming up Caney Creek.
Jimmie Davis State Park is located on the north side on one of the peninsulas.
For camping and cabin rentals make your reservations here.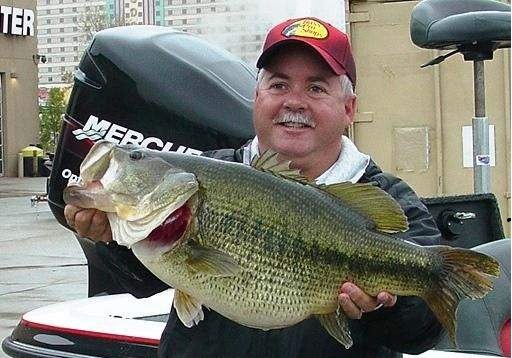 This bass was caught on the Red River and weighed over 15 pounds.


Toledo Bend
Toledo Bend Reservoir, on the Sabine River, straddles the border between Louisiana and Texas.
It is a huge impoundment covering 186,000 acres. About 101,600 acres are on the Louisiana side.
It is one of the most famous bass fishing lakes in the U. S. and host many bass tournaments every year.
Catching ten pounders out of this lake is common.
There are many camps, parks and cabins around this lake.
North Toledo Bend State Park is available for reservations here.

South Toledo Bend State Park reservations can be made here.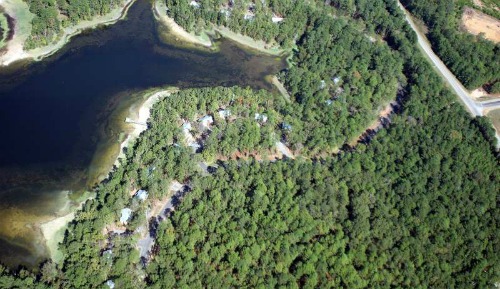 We have a Bald Eagle view of South Toledo Bend State Park.


Atchafalaya Basin
Atchafalaya Basin in southern Louisiana is a vast waterway system.
Just about every freshwater lake and river in this area connects in some way to form a huge swamp.
Fishing opportunities are endless.
This is Louisiana bass fishing at its finest.
There are many other things that lurk and live in these waters but bass is what you are after.
But do not go into this swamp alone!
Take a guide to show you how to get in and out.
Paradise will turn into nightmare about dark time if you don't where you are.
Hire a guide and live the adventure of a lifetime.


Lake D'Arbonne
Lake D'Arbonne is a 15,000 acre lake located in northeastern Louisiana.
It is about 13 miles long filled with flooded timber, stump fields and lily pads.
The lake record largemouth bass was set in February 2000 at 15.31 pounds.
Many artificial fish attractors have been placed in areas around the lake and marked by yellow buoys.
Lake D'Arbonne State Park is on the north side of the lake a few miles west of Farmerville. Make your reservations here.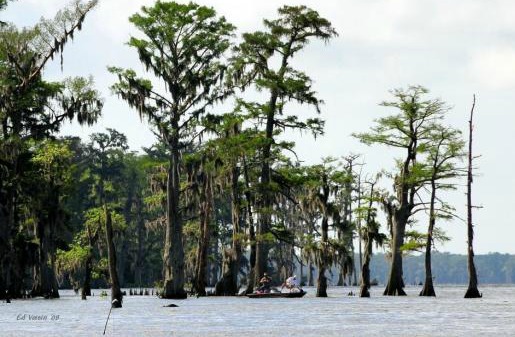 Lake Concordia
Lake Concordia is a trophy lake of about 1000 acres.
This trophy lake is an oxbow of the Mississippi River near Ferriday.
Concordia has been populated with a Florida strain of largemouth bass.
Want a place to lay your weary head?
Try Sportsman's Lodge on the west side of the lake or Lakeview Lodge on the south side.

State park lakes must be included in all the fine Louisiana bass fishing holes.
I am talking about the small state park lakes that nobody ever thinks about or writes about.
I believe some of the best fishing can be found in places few people know about.
But I want to know about those out of the way places.
If you catch a good one in one of these places send me a pic and tell me about it.
To submit a picture go to the Fishing Report page, thanks.


---
Return From Louisiana Bass Fishing to Bass Lakes